Dramatic, timeless and natural.
I want my clients to look at their photographs and remember the moments as genuine and real. I take it into my own hands to make sure you are comfortable and not holding back at just how beautiful your relationship is.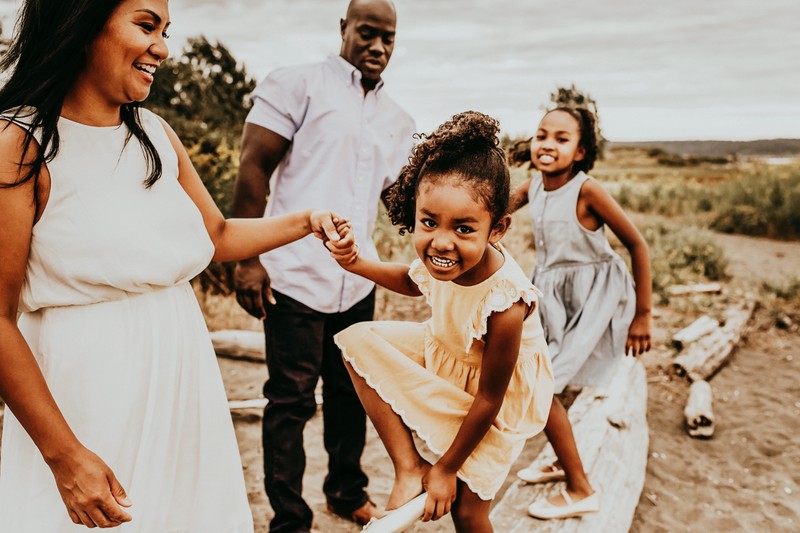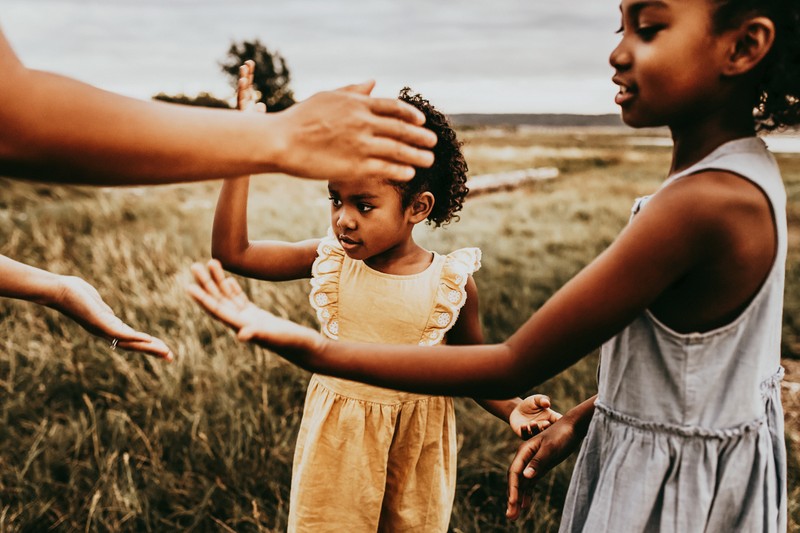 It's the most magnificent thing everrrrrrr that my past clients rave about (I'm not lying... see for yourself by checking out these reviews) I've spent all of my husband's savings (ahahhaa) on pieces that photograph like a dream. The items have been chosen based on textures, sizing, movement and colour. Most pieces fit a wide range of sizes (with the help of elastic waists, ties and adjustable straps). I also offer intricate jewellery and stylish hats to add a little extra pizazz and personality. To learn more about it visit
Client Closet
.
Test shots and photos of the same pose with unflattering expressions will be discarded. I will never withhold an image that I feel my clients will appreciate.
Certainly! I have found a print lab that will not disappoint. You can order prints and other photo products through your gallery. I encourage my clients to spend a little extra to get top quality.
Although you have the go-ahead to take your photos to a print shop, I highly recommend you using the printing service I provide. It's always a shame to see photographs finished poorly. Your vibrant, 3-dimensional photographs could end up looking dull and flat if you take them into a nonprofessional print lab.
Yes! You will be granted access to a password protected, online gallery where you can download your photos. You will also be able to send this gallery to your friends and family so they can download the images too! The gallery has a cart ordering system and gives you the opportunity to order photographs if you wish.
When you book a 1 hour shoot with me, you will receive anywhere from 70-120 beautifully edited digital images to choose from. A 1 hour session includes 30 digital photos but you do have the option to purchase the entire gallery if you wish to.
You bet! My job is not complete without making you an heirloom that you will cherish for the rest of your lives. You can be as much or as little involved in the album design process as you want. I take a lot of pride in my albums. The paper quality is amazing, but what really gets me excited is how true to colour the prints are to your computer screen. What you see on your computer is what you are going to get in print form, unlike most albums where the colour is very dull. I do offer parent albums, which are a bit smaller and thinner.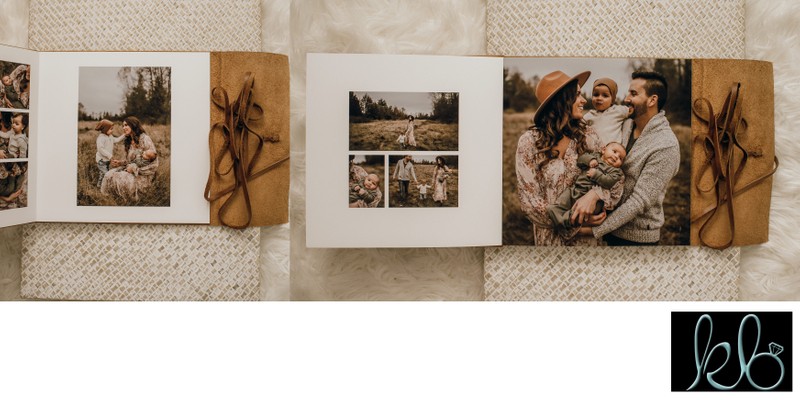 I first ask you to select your favourite images. I will use these photos as a starting point while designing the layout. The layout will be sent to you for confirmation. I will update any changes that you wish to make. I will then help you select an album cover material.
Absolutely not! You will have beautiful, ready to print images, free of any watermarking!
You will see a "sneak peek" within 48 hours following our shoot together. Your full gallery will be delivered 3-4 weeks following your session via an online gallery. You will then have downloading access and the chance to purchase prints, albums and other fun keepsakes if you wish!
Easy! The online gallery that I send to you can simply be forwarded to your family and friends. They will have downloading access as well as the option to order through my online store.
Yes! I carefully edit each and every photo that is handed to you. This means that the photographs will have my signature post-production workflow applied to them. I never apply the same edit to a grouping of photographs. I believe in paying close attention to each and every image. Advanced editing will be done if the client has ordered an album (includes blemishes, fly away hairs etc.).
Of course! Engaged or not, I absolutely love photographing couples in love. I approach an engagement session and a couples shoot in a similar manner. My main goal is to capture what your relationship entails.
Your session will typically be held at an outdoor location which we will decide on together. Generally newborn sessions take place in the comfort of your home, unless the weather allows otherwise.
Clothing plays a huge part in the outcome of your images.
My Client Closet
takes away all the stress of choosing an outfit that looks great in camera. Be sure to check that out!!
When dressing the rest of your crew, first decide if you want to wear cool tones or warm tones. Stay away from matchy-matchy, blacks and whites. Patterns are lovely, just don't incorporate too many of them. Bring a few options. I would love for you to send a photo of the clothing pieces you have decided on and give you more guidance if needed. Once you decide to book a session with me, I will provide you with more information regarding clothing or you can head over to my
Session Guides
right now!
No, no, no! I would guess that 99% of my clients have never been photographed before. I am there to help you get the most out of your shoot and will guide you through the whole process. I can honestly say that if I ever get a couple with butterflies in their stomachs, the butterflies fly away within minutes. I like to keep the mood fun, playful and relaxed.
I am based out of Langley, British Columbia, serving Langley (of course!), Maple Ridge, Aldergrove, the tri-cities, Vancouver & Abbotsford but will travel to pretty much anywhere there is love!
I like to check the weather forecast a day leading up to the shoot. I find the hourly prediction is very accurate so we go off of that! If it's looking like it'll be very rainy, we will definitely reschedule your shoot to another day.
Yay! Visit
Contact
and fill out the form there! I've set up a flawless booking system that will make it quick and easy for you to secure a date.
A signed contract and a retainer are required at the time of booking. The remaining fee is due on the session date.