a guide to engagement sessions & couple sessions
Yes! Yes! Yessss!!! You've booked your couple session and now it's time to prepare! Taking the time to plan for your photoshoot is so important; so I'm glad you are here, about to read this guide. If you follow my recommendations, I pinky swear you'll have photos that you'll want to plaster everywhere!

This session guide is here to hep you make the most of your photo shoot. Please read through thoroughly and take all of the information I've provided and apply it to your engagement/couple session! The thought and work you put into your shoot with me will pay off, I promise!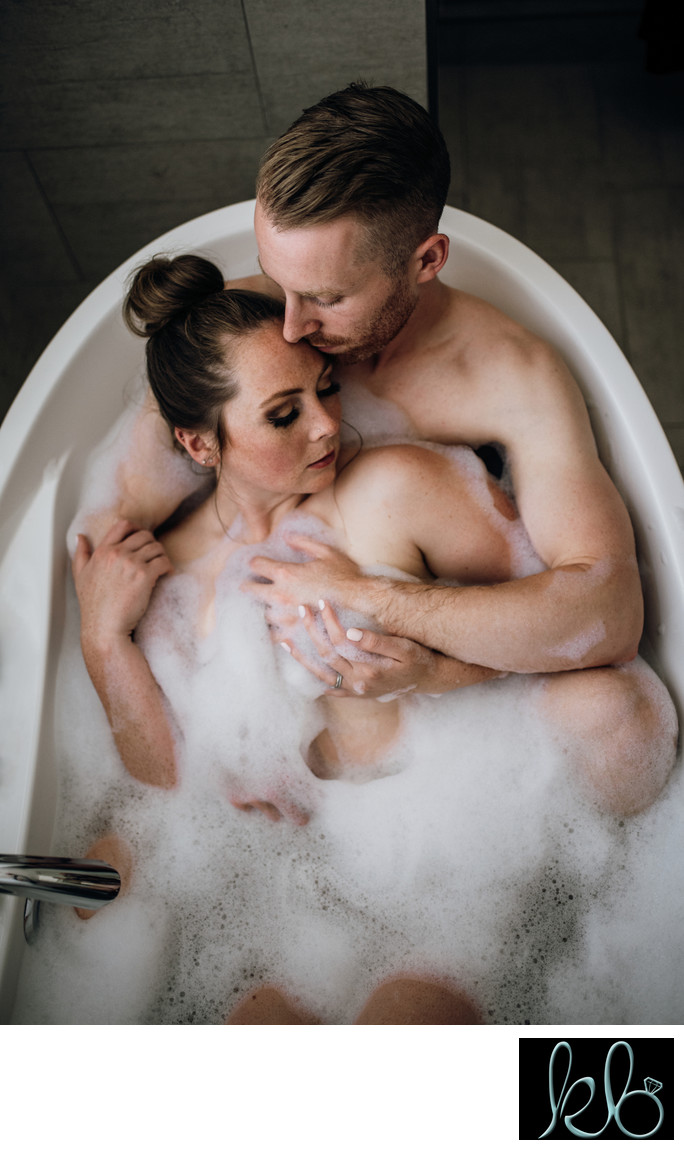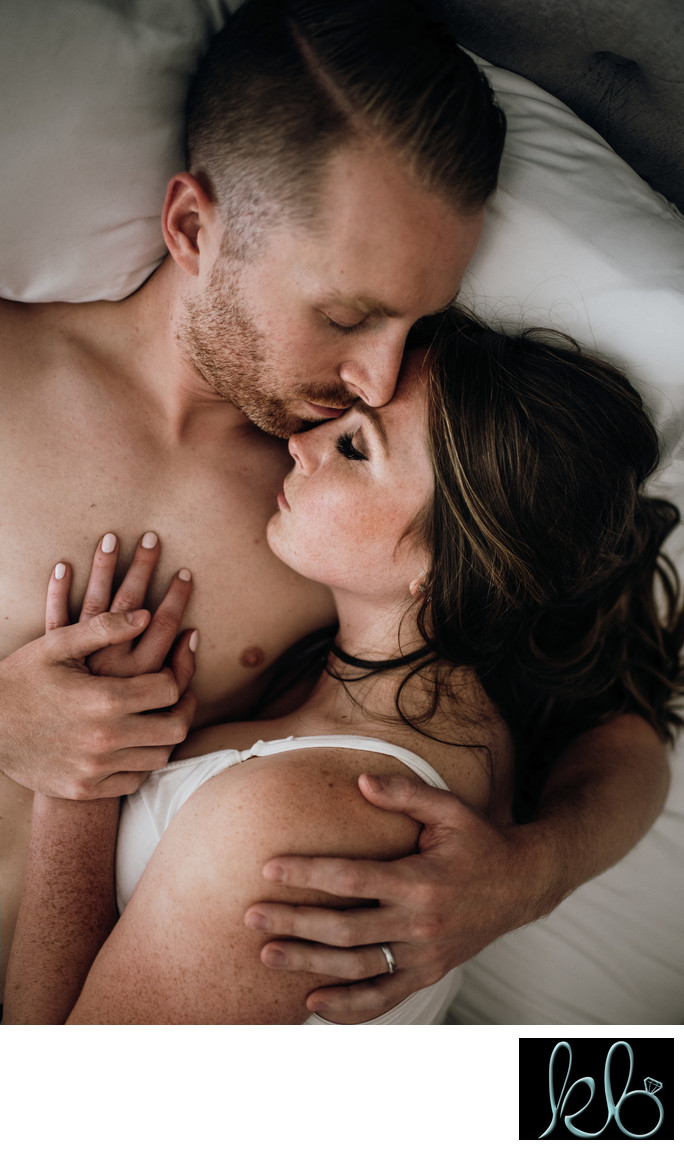 a few things to consider...
What to wear to your engagement session
As much as I would love to be your personal shopper and pick out what you and every client of mine will wear to their engagement session, it just doesn't work that way. You must take what I suggest into deep consideration and shop accordingly. What you wear to your engagement or couple session makes all the difference when it comes to the overall look and feel of your images. I always ask my couples to send me photos of what they are thinking of wearing. That way we can really make sure it's perfect!
Client Closet
I HAVE SOME GREAT NEWS! I now have a client closet.. that's right, you heard me! A closet made especially for my clients to borrow and wear to their shoot! Forget about putting all that thought and stress into your outfit. Now you can visit my CLIENT CLOSET HERE. Next select four outfits you'd like me to bring to your shoot and then choose your two favourites to wear for your shoot for just $49! These pieces are thought out carefully by me. I look for clothing with great quality, colours, textures and patterns that will photograph beautifully. Choosing to use this option will save you time, money and a headache. It'll make this whole photo process so much more enjoyable and smooth!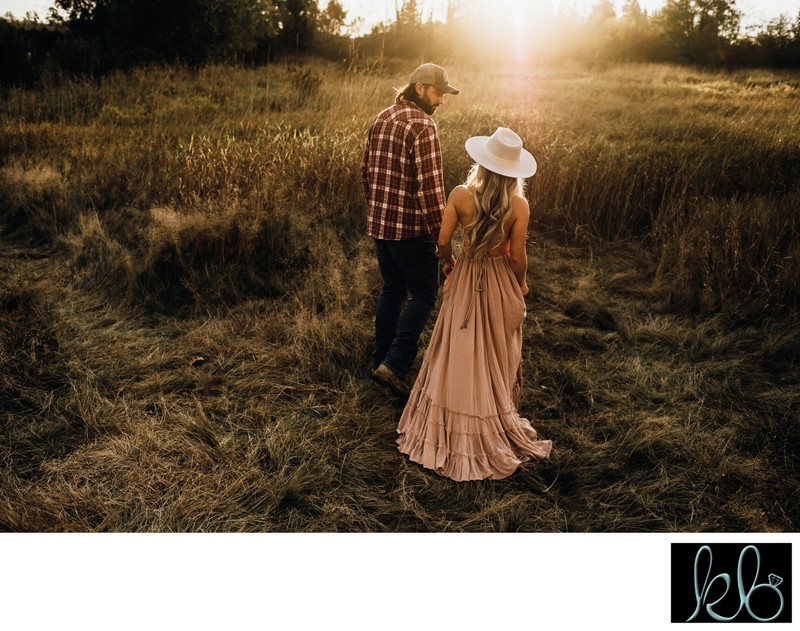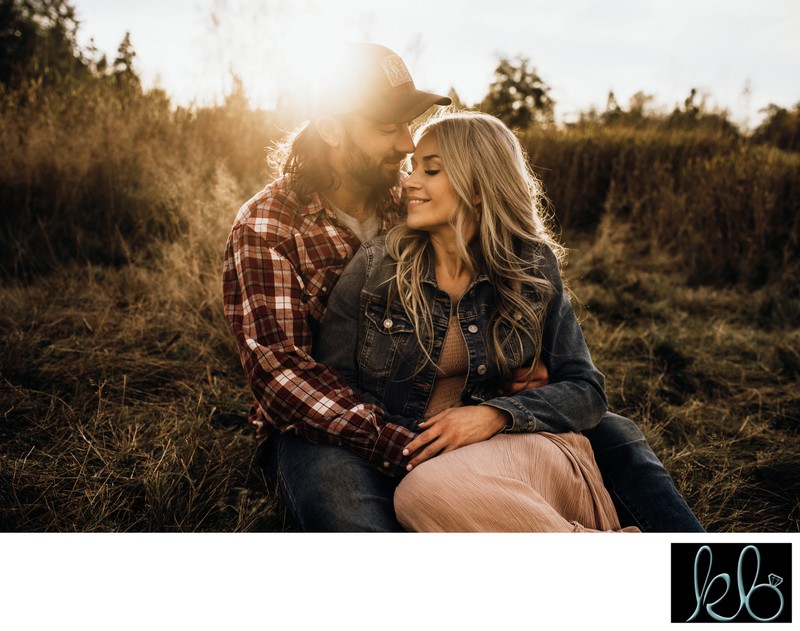 Clothing, shoes and more
Bring a minimum of 2 outfits for each person.
If you come dressed, be prepared to possibly change. We might agree that the other outfit option is more suitable.
Choose colours that are earthy. Avoid bright colours, whites and black. I repeat... AVOID WHITE AND BLACK.
Don't be afraid to incorporate some subtle patterns. I prefer clothing with some pattern rather than plain.
Wear something with texture, movement and flow. Think of long dresses, skirts or some high waisted shorts with a loose fitting top.
My favourite thing for a guy to wear are jeans (ripped are my fav!) with a shirt that has a bit of texture. I also suggest them bringing a cool jacket.
Want to spice things up? Bring a swim suit.
I like a couple in boots or barefoot.
Decided to shop for yourself? CLICK HERE to see "what to wear to for engagement photos" inspiration.
A few of my absolute favourite places to shop while in the comfort of my own home: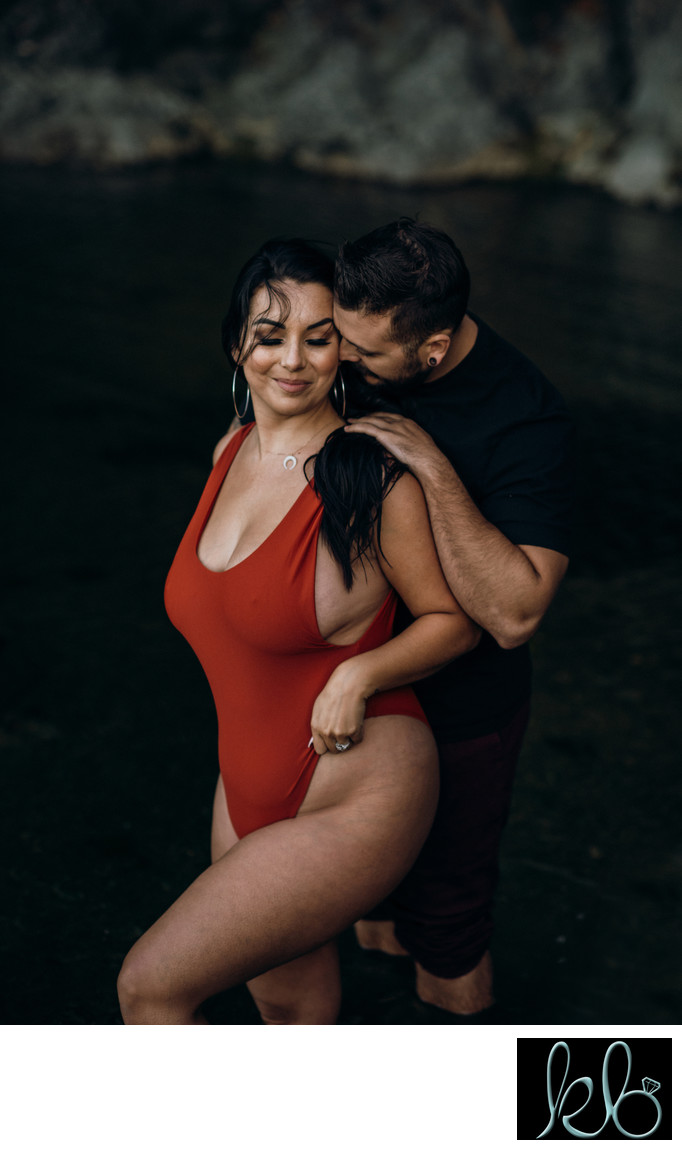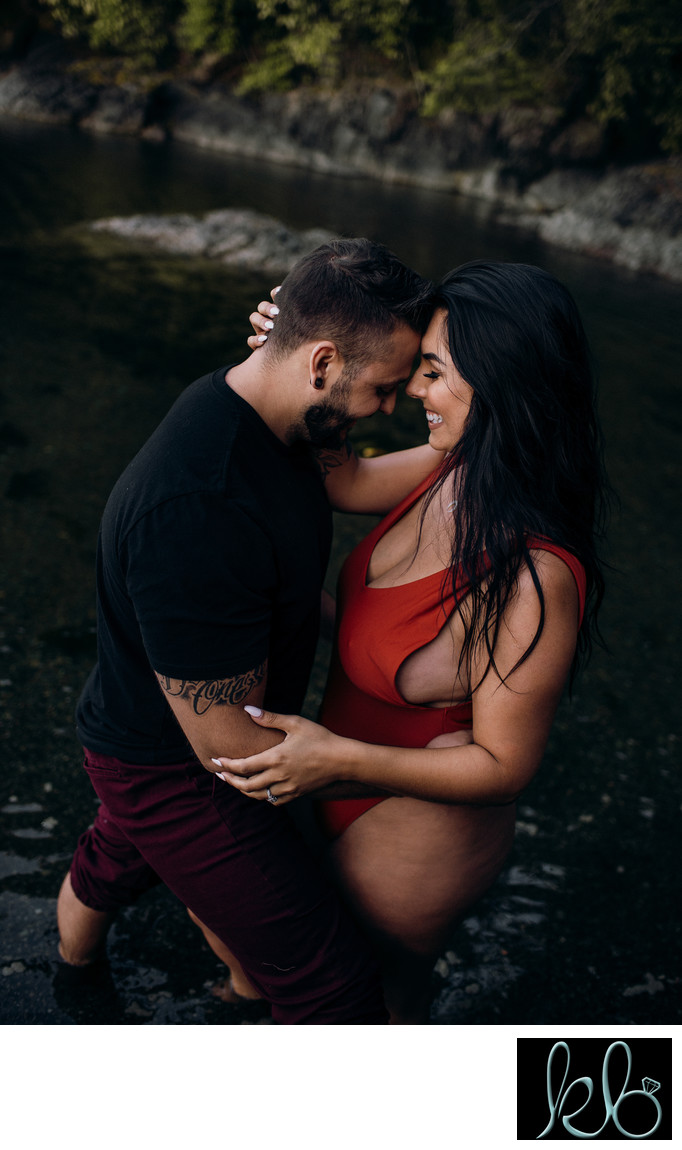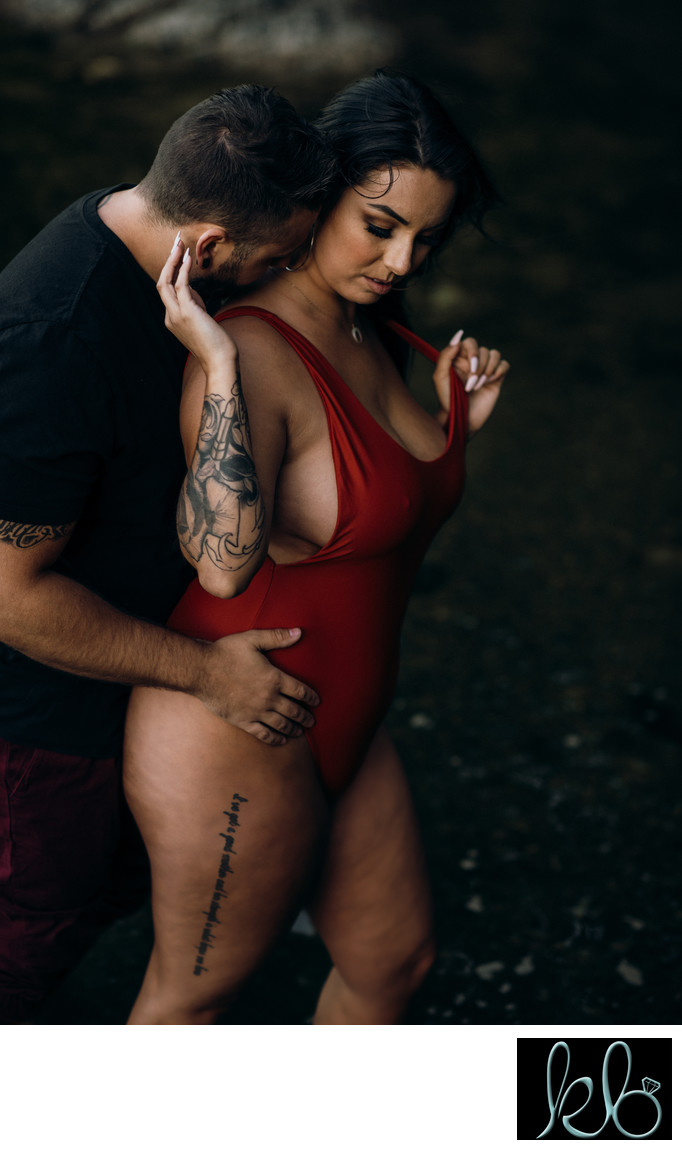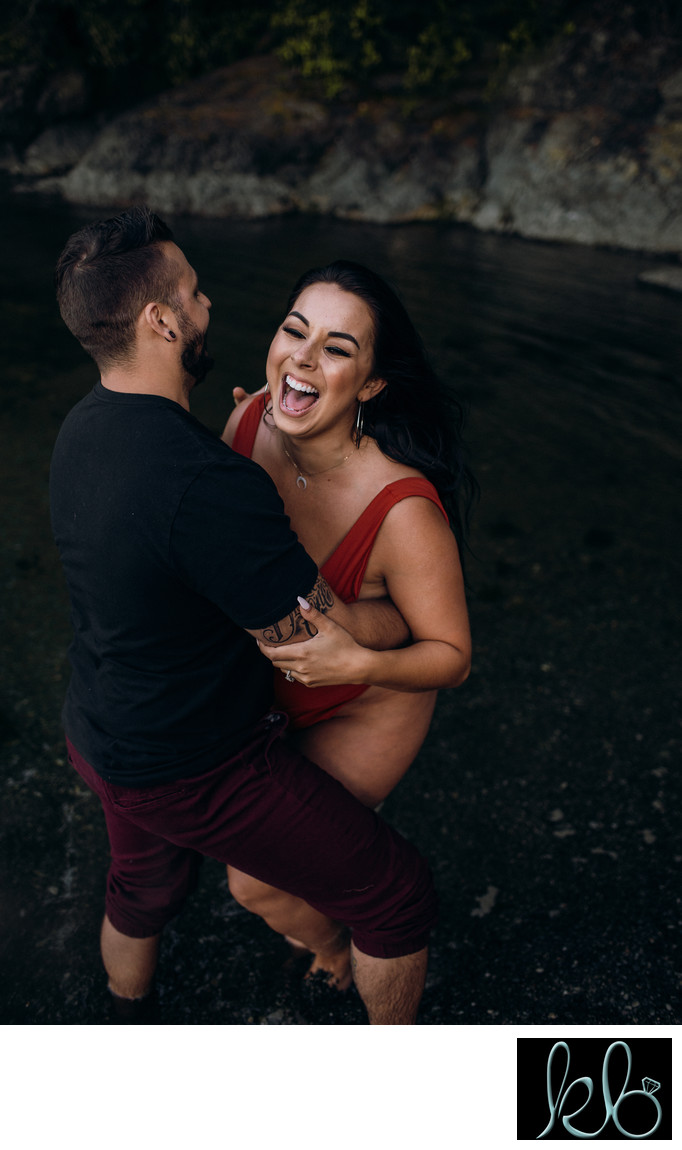 Hair, Makeup & the Rest of the Glam


You Should....
Consider having your hair and makeup professionally done. I suggest that your hair be left down or up but loosely. I like when it can blow in the wind a bit or can be tousled around.
Ask for extra contouring! Tell your makeup artist it's for a photo session.
Bring a hair tie and some bobby pins.
Make sure you have an even tan or none at all. No tan is better than a tan with crazy tan lines.
Keep your lips hydrated and your legs moisturized.
Wear neutral coloured nail polish. This is pretty darn important. Your hands end up in a lot of photos and bright nails can be distracting.
Add some extra lashes.
You Shouldn't...
Wear heavy black makeup around your eyes.
Get a spray tan. Please please pleaseeeee don't do it.
Wear bright distracting nail polish.
Stress if you have a pimple.
When & Where will your engagement session take place?
Location, location, location.... oh so very important. How lucky are we living in this beautiful province of British Columbia. The photo locations here are endless. The only problem we will have is that we have too many places to choose from, and trust me, that's an excellent problem to have.
Quality light is always on the top of my list when picking the right place for an engagement session. Saying this, I always schedule my engagement and couple sessions close to sunset. Next is the backdrop. I look for clean, non-distracting places with lots of space to run around. If you are hoping to do your photo shoot somewhere outside of the Langley area, that is totally fine! I am always up to exploring new places.
In the past I used to go to two different photo locations for my engagement sessions, now I keep it to one. I find we can get a lot more accomplished and use our time wisely if we just stay put in one spot.
Outdoor engagement sessions are most popular, but I do love in home sessions. These can be so cozy and these types of sessions can add personal touches to the photographs.
Once you have booked your engagement session, we will discuss what kind of location fits you guys.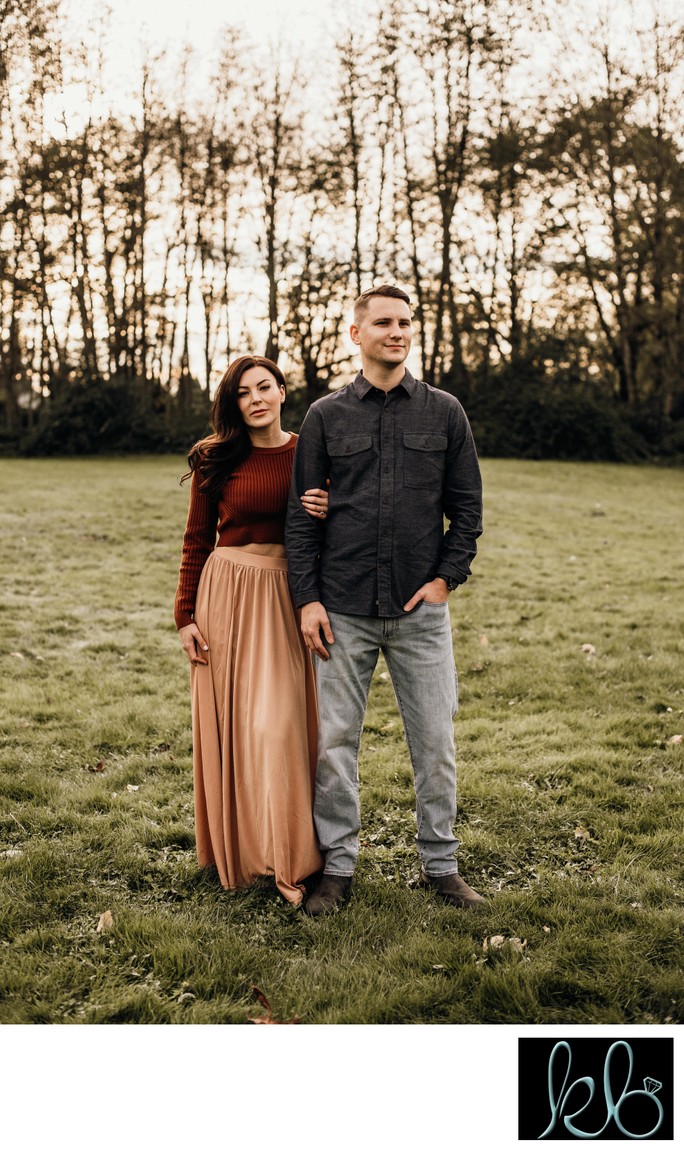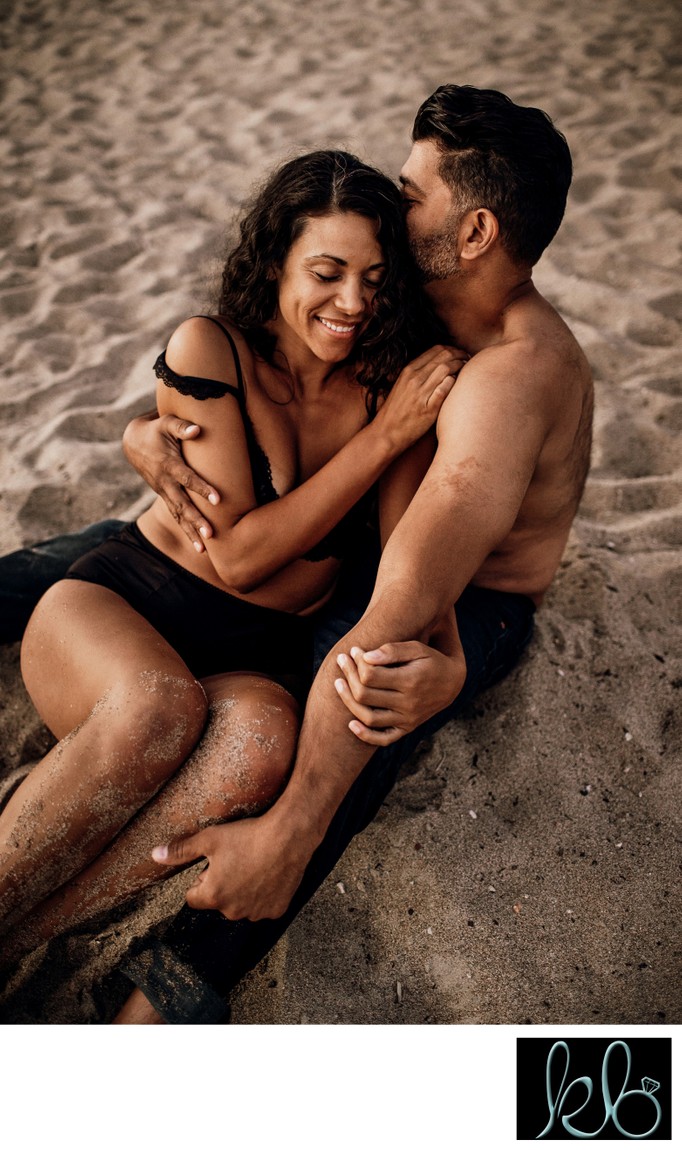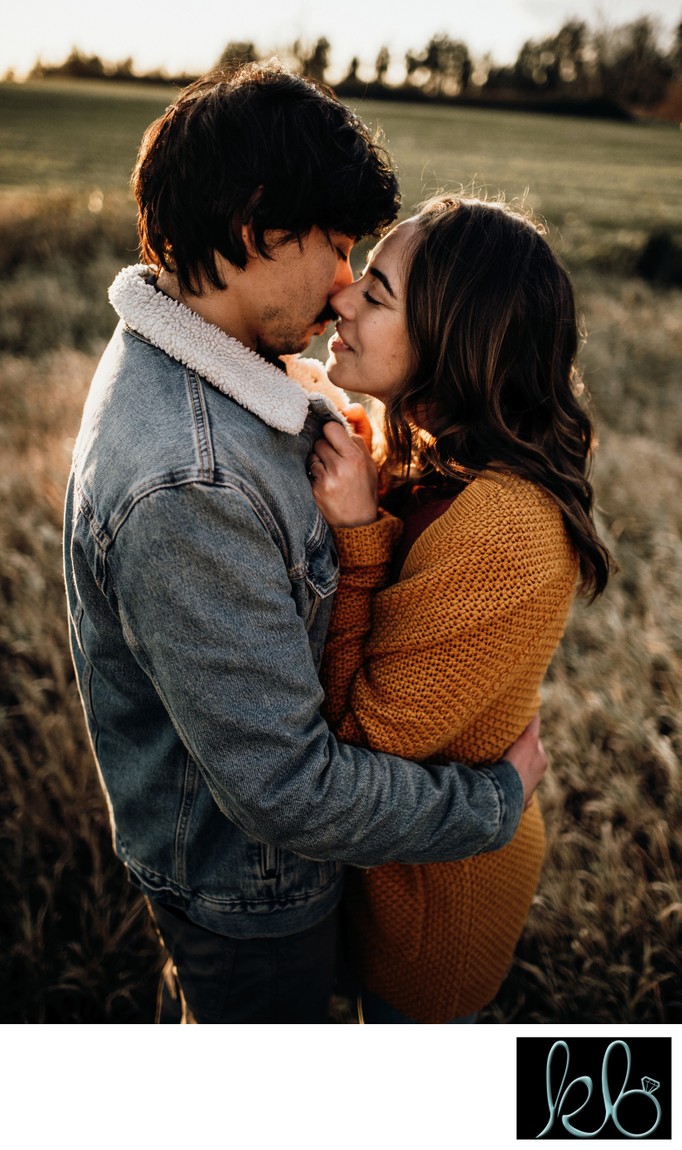 Extra Pointers
Show up a few minutes early. We set a time for a reason, so don't be late. Selecting a time close to sunset means that eventually our natural light will be gone! Every minute you are late= minutes of shooting time lost.
Feel connected with each other before arriving to the photo location. Grab a drink together and have some laughs. I want to feel the love between you two when you show up for your photo session.
It's okay to be nervous, but you'll realize very quickly that there was nothing to be nervous about!
I hope this helps! If you can follow all of these steps, I can promise you that your photos will be out of this world beautiful. As long as you can master these preplanning steps, I can master the rest!
Still haven't booked your engagement session? It's better late than never!