Hi! I'm Kristen;
I'm a maternity, couple & family photographer in the Durham Region. A wife to the most devoted husband and mom of two little babes that drive me crazy all the while making me smile. I don't take life for granted. I try to live every day like it's my last. I dedicate myself to my family and my full time photography business. I live for the little moments; the quiet nights nursing my littlest, feeling his tiny hand reach up to grab my ear...picking my son up from school and seeing him grin from ear to ear when he catches a glimpse of me. That's what I want to remember and carry with me forever.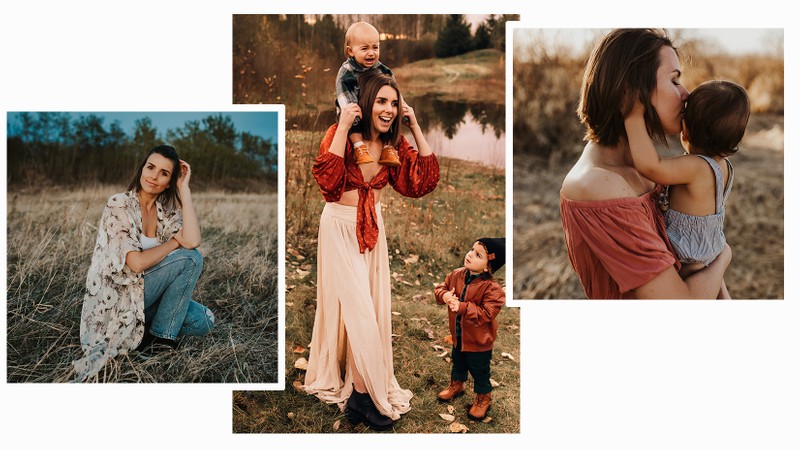 I have a confession...
Never in my life did I think I'd be doing what I do. This wild photography journey all started in 2013; the year I got married. I naturally started photographing weddings and elopements because I related with this season of life. My confession is that I said no to any family shoot that came my way. Then I got pregnant and had my first baby and since then my passion for photography grew exponentially in ways I never thought it would. My desire to solely base my business on weddings had changed. I now and still do feel this indescribable pull towards capturing human connections at all stages of life.
Watching my children grow before my eyes really makes me realize that life is short. Most days of being a mom to two young kiddos are a blur, so to reflect on photographs of the fleeting time we've spent together is priceless.


This is my purpose
I want nothing more than to showcase a mother's journey and the story that got her there. I find myself so deeply passionate about catching beautiful and authentic moments between soul mates, soon-to-be mommas and moms with their little ones. I love all of it. The good. The bad. The crazy. I want nothing more than for you to remember that rollercoaster ride you were on.. hormones, stretch marks and all. My purpose is to bring out the inner beauty in others and help them appreciate the body they are given along with the relationships they are invested in.