Did you know that every photographer has a style of their own?
It's taken me years to figure out what it is that makes me well... me! Although a small percentage of what my images look like are a result of how I choose to edit, a huge part of my photography style comes from planning your session, the way I interact with you, along with how I use the available light that is present. My goal at every family, couple and maternity session is to balance photojournalism to create moments that will resinate with you, while giving you all the direction you need to keep you feeling confident.
Although every photo session I go to is so unique to the next, I approach every one the same; I go into each shoot with an open mind, striving to create unique and compelling images that you and your families will fall in love with. I am there to anticipate reactions, find the beauty in every moment and to document the day in a way that you hope to remember it. I show up to every session with a kind heart, excited to photograph growing baby bumps, silly faces and bask in the love that surrounds me.
Couple Photography
Have you been seeing a few edgy couple photos on my website? I definitely love good, raw love. I like to show some skin, get up close and personal and bring out confidence in my clients they never knew they had. One of my favourite kinds of photo sessions are getting sandy on the shoreline wearing nothing but a bikini. Who's with me?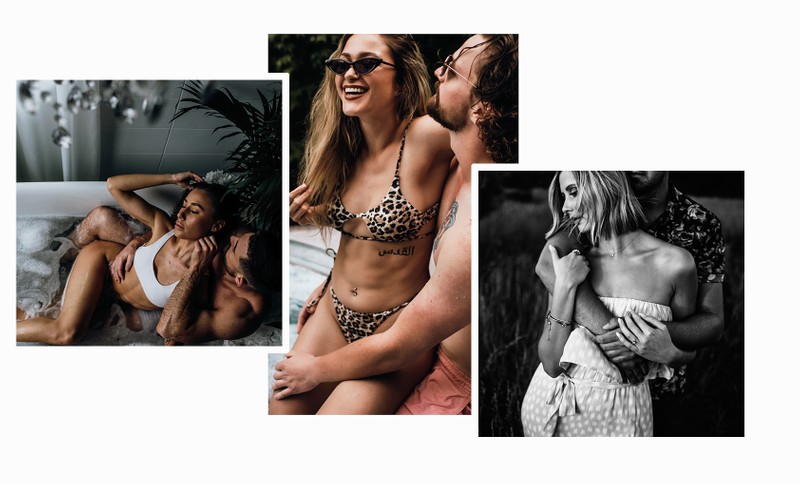 Family Photography
My goal at your shoot is tell a story about your family's connection in a clean, simple and compelling way. I want your photographs to truly represent who you are as a family and encourage you to show your true colours without holding back. As a momma, it's easy to become anxious about the idea of your children behaving for family photos... I can totally see where you're coming from! I've gained a ton of experience with keeping children engaged with other family members and allowing them to freely explore their surroundings. If things are going a little south, I have a ton of tricks I use to help your family stay present and appreciate the moment unfolding.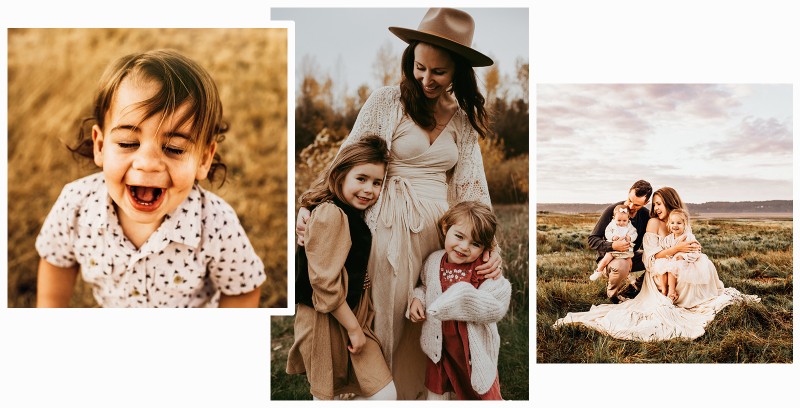 Maternity Photography
I have fell madly in love with documenting a mother's pregnancy. I strongly believe no woman should go through this incredible time of her life without celebrating her body. A maternity session with me is just that; a celebration. It's a time to slow down, breath and feel your baby's kicks. It's an opportunity to get out of your husband's sweatpants, put on a killer dress and finally feel like the amazing and empowered woman you are. Whether you've been needing a boost of encouragement or even one last date night before baby arrives, I am there to celebrate with you.