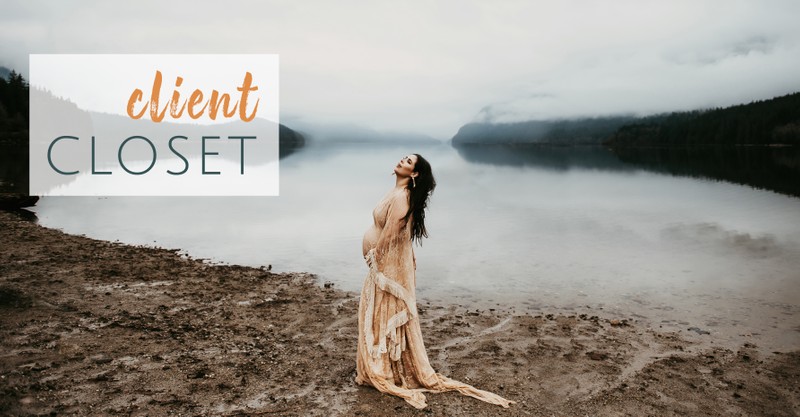 for you to wear and enjoy!
Can we just take a minute to feel the "what am I going to wear" burden fly off your shoulders. Allow me to take some stress out of your life and introduce to you my oh-so-stylish client wardrobe. I've carefully selected and invested in items that have textures, colours and movement that photograph beautifully. All pieces are size adjustable and look great on all sorts of body types. The best part about this convenient service is you can show up to your photo session feeling confident that you are camera ready.
Not only will is your clothing taken care of, but so are your accessories! My client closet is well stocked with trendy hats and jewellery to add some extra spice to your look.
If you don't know where to begin, you can always leave it with me to dress you from head to toe. I'll be your personal stylist and assist you with which outfits will look best and suggest pieces based on the mood you are going for. I will send out a styling questionnaire to help me get a better idea of what you are drawn to and I then I will narrow down the selection for you, making it that much easier on your end!