Are you ready to amp up your photography skills and make the dream of becoming a full time photographer real-freaking-life?!
Well stop dreaming! It's about time you invested in yourself and reach your goals of taking your photography career to the next level!
You want to know a secret? Over the last 10 years I've grown the most as a photographer after attending in person workshops. Now I want YOU to do the same!
My upcoming two-day intensive workshop is something you don't want to miss!
WE WILL GO OVER EVERYTHING FROM......
POSING
LIGHTING
EDITING
GEAR
STYLING
BUSINESS MANAGEMENT
AND MUCH MORE!
2 STYLED SHOOTS
There will be 2 shoots where you get to watch how I work with my clients. We'll capture those natural looking images that everyone is booking me for! This will be a great opportunity for you to grow your portfolio with the images that you take.
There will be an intimate Mom & Me indoor session and a beautiful lifestyle sunset session.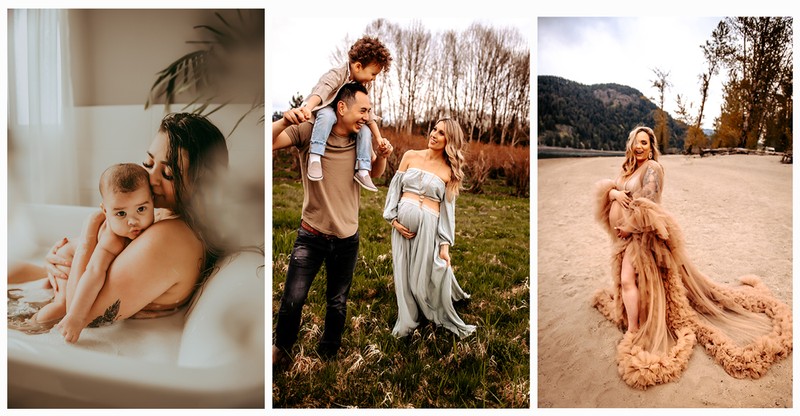 THE DETAILS
WHEN: August 6-7, 2022. We will meet at my place at 1:00pm on August 6th and finish up at approximately 4:00pm on the 7th.
WHERE: This workshop will take place in the Fraser Valley of British Columbia. We will be at an outdoor location for a shoot and hanging out at my place in Aldergrove learning ALL THE STUFF.
**Dinner on August 6 and Lunch on August 7 is included**
COST: I really wanted to make this a super affordable experience for you and also offer payment plans for those who'd like it! The investment is $1200.
*A $250 retainer is required to secure your spot.
There's literally no better way to fast track your way to the photography path you've always been dreaming of.